Protecting Vulnerable 'Shielded' Citizens with Verint COVID-19 Shield
Format: On-Demand | Duration: 45 mins
Verint have been working hard to create a new solution to help UK local authorities manage vulnerable 'shielded' citizens during the Covid-19 pandemic.

In this webinar we will demonstrate and explain this solution that will help you:  
Manage your vulnerable 'shielded' citizens
Manage volunteers
Match volunteers to vulnerable citizens
Report on progress and escalate where necessary
The solution is 100% cloud-based and is available immediately. Download this on-demand webinar to learn more.
Presenters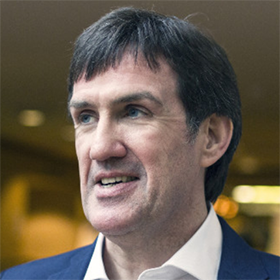 David Moody
VP and General Manager,
Engagement Management Professional, Verint
David Moody leads the Engagement Management Professional group at Verint which focuses on the sales, delivery, development and support of Verint's EM Professional solution. EM Professional is employed by organizations across a diverse set of verticals and geographies. The solution is designed to enable organizations to achieve their customer service outcomes.
Bob Mann
Senior Director, Engagement Management Global Practice,
Verint
Bob Mann has a global responsibility for the success of Verint's Government and Public Sector practice which includes Federal/National, State, County and Local Government, Public Health and Higher Education. Bob has extensive knowledge of CRM, telephony, and omnichannel solutions to help deliver the next wave of transformational solutions into the sector.